CARA UNTUK MENGUKUR SIZE BADAN BAGI PREMIUM BEAUTIFUL
Premium Beautiful nie unique for everybody. Setiap orang mempunyai size yang nyer sendiri.
So, how do your measure your size? Well, ader 4 measurements that you have to measure.
And bear in your mind, measurement mesti kena dalam
cm / sentimeter
.
First of all, measure your bust (dada / puncak).
Bust
Then, measure you underbust (bawah dada).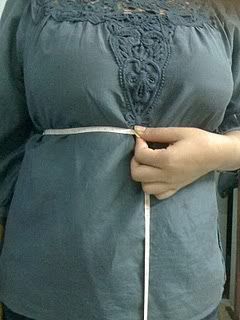 Underbust
Third, measure your waist (pinggang).
Waist
Lastly, measure your buttock (punggung).
Buttock
Provide all of the measurements to me, and I'll convert them to your Premium Beautiful nyer size...:) As simple as that.
Kalau nak suruh Syikin measure pon boleh. Just give me a call, yer. Kalau yang tinggal jauh, you can ask me to send you set of Premium Beautiful yer...:)
As usual, I do accept full payment of cash, credit card or installment. Whichever that suits you.
For more info, call me at :-
mobile: 013-7220143
email :alya_ezikin@yahoo.com